Arc'teryx - Men FORTREZ HOODY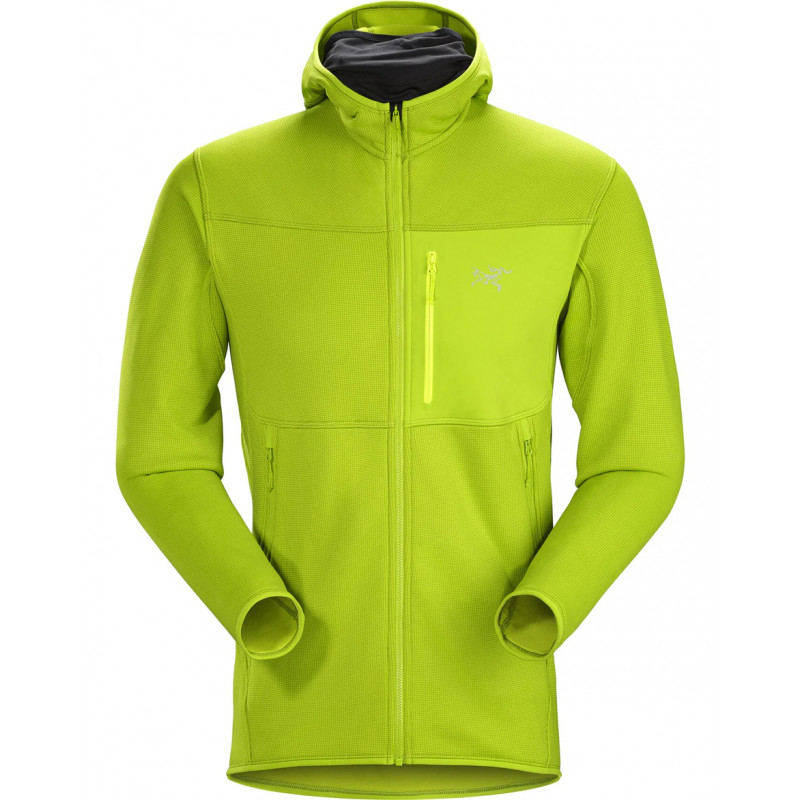 
Arc'teryx - Men FORTREZ HOODY
 Last items in stock
Color: Utopia
The durable fleece hoody medium weight quality can be worn as a mid layer or solo.
The Fortrez Hoody is the ideal warmth layer for cold weather but can also be worn solo on dry-cool days. Made from Polartec® Power Stretch® with Hardface® technology, the abrasion-resistant fleece provides warmth, stretch, moisture protection and is ideal to wear as a mid-layer. The slim ScubaHood™ fits comfortably under a helmet; an integrated Phasic™ AR insert serves as a neck warmer. The anatomically pre-shaped cut optimizes range of motion, the long hem fits comfortably under a climbing harness, and the body-hugging fit protects against wind drafts.
Customer Tips: The item features a No Slip Zip™. The main zipper has "bumpers" near the collar to prevent accidental opening.
Sizes: S, M, L, XL, XXL
Weight: 375 g / 13.2 oz
Fit: figure-hugging, hip length, back length at center: 76 cm / 29.75 inches
Activity: Rock climbing / Ice climbing / Alpine climbing
Production facility: Pro Dept El Sal S.A. de C.V., El Salvador